RECENT RURAL/ EQUINE CRIME RELATED INCIDENTS.

Hampshire Horsewatch has an improved relationship with Hampshire Constabulary's Country Watch. As a consequence a better flow of information is forthcoming as is contact. Below is a list of recent incidents.
Remember report all crime and none crime incidents to the police and once done e mail the details to Hampshire Horsewatch at enquiries@hampshirehorsewatch.co.uk and include the police reference number.

Theft
44180234749 22-23/6/18 Ewshott, Farnham Horse stolen - owner posted information on Facebook whereby a local in Aylesbury made contact saying there was a horse matching the description there. Horse owner went to the site contacting police en route. The horse was microchipped and she had its passport so could show ownership. Once there, she was told by males that her horse had been bought from an old man that morning but she was able to take it back as the individuals concerned were in the process of being moved off the site. The owner didn't want to pursue it further as she was concerned they knew where the horse had been taken from.

Theft
44180239583 25-26/6/18 Highwood, Nr Ibsley Battery stolen from horse field

Theft
44180240200 26/6/18 Ibsley, Ringwood 12v battery used for electric fences around the horse field stolen. Padlocked chain also taken.

Theft
44180263965 12-13/7/18 Wildmoor Lane, Sherfield-On-Lodden  Several padlocks securing gates on farmland cut off and stolen. Gates left open and tree trunks dragged away to seemingly allow access. Horses escaped from open gates but were located and secured.

Theft
44180271280 17-18/7/18 Boldre, New Forest  Horse Box/trailer stolen from garden of the house being renovated.  Traveller types had been calling for scrap a couple of times in the past weeks

Theft
44180285293 27-28/7/18 Stoughton, West Sussex Horse trailer stolen overnight

Theft
44180289484 31/07/2018 12:00 - 15:30  Burley Hill, Ringwood Horse lorry broken into and numerous items stolen including: show jackets, hacking jackets, tweeds, dressage nunmah (pads for saddles), 3 pairs of riding boots and a driving harness. Total value of £8,000. Nothing seen or heard. The items were not security marked in any way.

Theft from MV
44180300037 02/08/2018 - 23:30 Foxes Lane, Romsey Livery stable - Heard a noise, went out but nobody seen. Next morning they saw on the barn whiteboard "WELCOME TO THE TITANIC".

Susp. Other
44180296527 5/8/18 Toot Hill, Test Valley Shed in field where horses kept broken into, broken padlocks stolen.

Burglary
44180298889 07/08/18 @15:15 Botley. .2 men in field chasing horses around aggressively, one had a rope and were trying to catch one. Pick-up truck seen, no other details

Sus. Incident
44180299898 7/-8/8/18 Mengham Lane, Hayling Island Criminal damage to horse trailer by spraying graffiti on it

Criminal Damage
44180300885 8/8/18 c 21:00 Chalton, Waterlooville Unknown individual/s have set fire to straw stack for horses

Arson
44180301112 8-9/8/18 Palestine, Test Valley Unknown person/s set light to bale of hay next to barn overnight. Had it not been raining, the whole barn may have gone up

Arson
44180304797 11/8/18 Linkenholt, Andover Unknown person(s) have set fire to two stacks of hay containing 50 bales per stack causing an estimated £600 worth of damage.

Arson
44180309545 13-15/8/18 Bursledon Rd, Hedge End Report of 2 x forks been stolen from horse stables.

Theft
44180309522 14/8/18 19:00 - 21:00 Deerleep Inclosure, Marchwood. Horse riders report off-road motorcycles driving at speed through the forest. They were riding at Deerleap last night and saw 2 men riding off-road motorbikes at speed throughout the forest and along the paths in the area. They were disturbing the wildlife (deer running scared) making a huge amount of noise and tearing up the tracks. At one point they were tearing towards them and their horses were petrified. There was no mobile signal at the time so could not report it. They returned to the car park and saw the males loading their bikes into a blue transit type van and acting as if they didn't know they were doing anything wrong.

ASB
44180310886 16/8/18 @ c17:45 Hamble Report of youths driving a small black car in a field at speed chasing horses and foals causing them distress.

Vehicle (other incidents)
44180315315 20/8/18 @ Damerham, New Forest Person/s have caused damage to a horse trailer which is used to transport antiques (not horses).
xxxxxxxxxxxxxxxxxxxxxxxxxxxxxxxxxxxxxxxxxxxxxxxxxxxxxxxxxxxxxxxxxxxxxxxxxxxxxxxxxxxxxxxxxxxxxxxxxxxxxxxxxxxxxxxxxxxxxxxxxxxxxxxxxxxxxxxxxxxxx
ATTENTION DRAWN, SUSPECT VEHICLE AND OCCUPANTS
Circumstances Attempted theft of a LandRover in Bradley area of north Hampshire,at about midday Wednesday 8th August 2018 
What happened A large white van believed  to be a Mercedes Sprinter or the similar was seen in Bradley village, within a short while it was involved in the attempted theft of a farmer's Land Rover from a field that he was working in. Fortunately the vehicle was stopped by another farmer and the thief got out of the vehicle and into the white van and drove off towards Bradley Crossroads.
 Description The occupants of the white van are described as two men of eastern European appearance, 30's, stubble on face medium build. Further description to the van is that It was at one time sign written with the letters MT & P or similar. The registration began with J and the accompanying letters may be similar to JSM 
Further Information. It is known that after this attempt a similar vehicle was seen in Herriard.
Request. A police request is that if anyone saw a vehicle as described above  or has CCTV in the area which may contain footage of the van and its occupants to please give PC Andy Reid  a call direct. Both men were acting very suspiciously so their behaviour may well have registered with someone else. This was probably a planned outing to steal a Land Rover but opportunist in terms of location. 
Please be aware that whilst you are out working in the fields or parked up, thieves are also  at work. Please keep all vehicles and valuables secure when not in attendance. 
 Please call the beloved named officer if you can help as it suspected the men would have been near other farms in the area scouting about before coming to Bradley.Police Constable 3746 Andrew REID, Rural Beat Constable, Police Office, Preston Candover, Tel: 01256 389050, Mob: 07768 776844 or andrew.reid@hampshire.pnn.police.uk
In the case of an emergency or witnessing a crime in action or where this described van and occupants are seen - Dial 999
xxxxxxxxxxxxxxxxxxxxxxxxxxxxxxxxxxxxxxxxxxxxxxxxxxxxxxxxxxxxxxxxxxxxxxxxxxxxxxxxxxxxxxxxxxxxxxxxxxxxxxxxxxxxxxxxxxxxxxxxxxxxxxxxxxxxxxxxxxxxxx
STOLEN LAND ROVER DEFENDER 110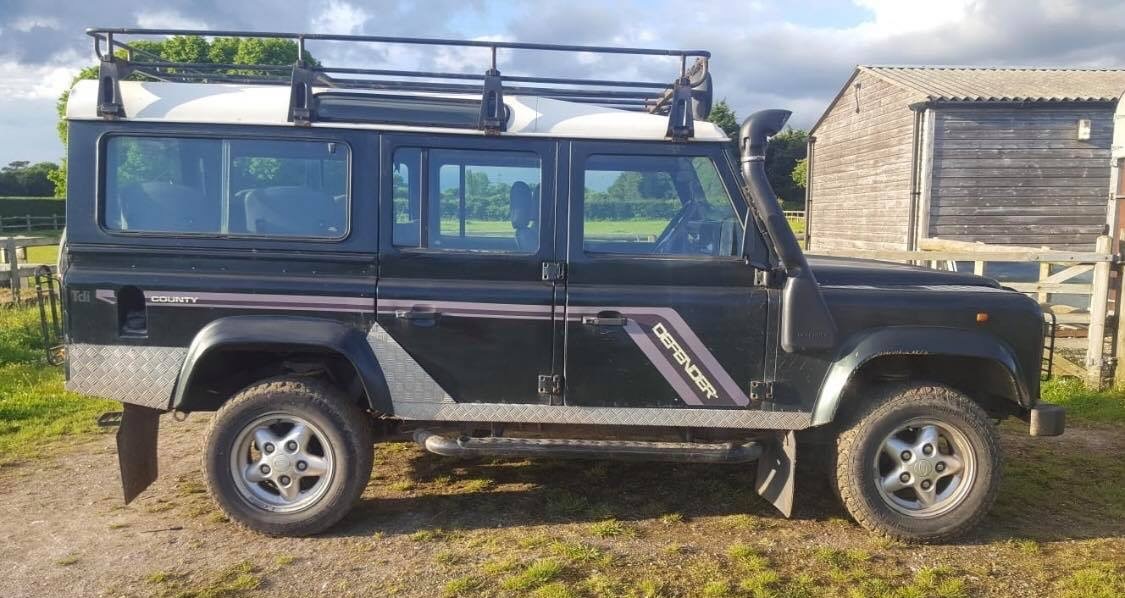 This is Sussex Crime but literally yards from the Hampshire/ Sussex border near Emsworth.  Crime Reference 47 180093070. Date overnight 23rd - 24th June 2018

A green Land Rover Defender 110 was stolen from Westbourne, just over the border into Sussex during Saturday night/ Sunday morning. Police informed and CCTV being reviewed. It appears this was a targeted vehicle so please UP DATE YOUR SECURITY.
Apparently two males entered a stable yard in Westbourne
from the back field at 12.20am and left with the Land Rover by smashing the entrance gate locks and drove towards Westbourne village. It is not known where they went from there.

Straight forward advice.- with property like this invest in Tracker devices to be installed in your vehicles of any description. Do your own research and spend some money to protect your property. Modern Tracker devices can detect vehicle movement, alert you via your mobile or lap top device and follow your property as it is on the move. Why wait until your property has been stolen to wish you had invested in its security.

Theft of Land Rovers is very common. If you own one of any age or model protect it...NOW.

Description of the stolen LAND ROVER DEFENDER 110. Green with large black roof rack with lights on front of roof rack. Spotlights on bullbar on front. TOW BAR.
When Stolen the vehicle bore the Reg no. Q280 XCY
xxxxxxxxxxxxxxxxxxxxxxxxxxxxxxxxxxxxxxxxxxxxxxxxxxxxxxxxxxxxxxxxxxxxxxxxxxxxxxxxxxxxxxxxxxxxxxx
SUSSEX FARMWATCH - Reports here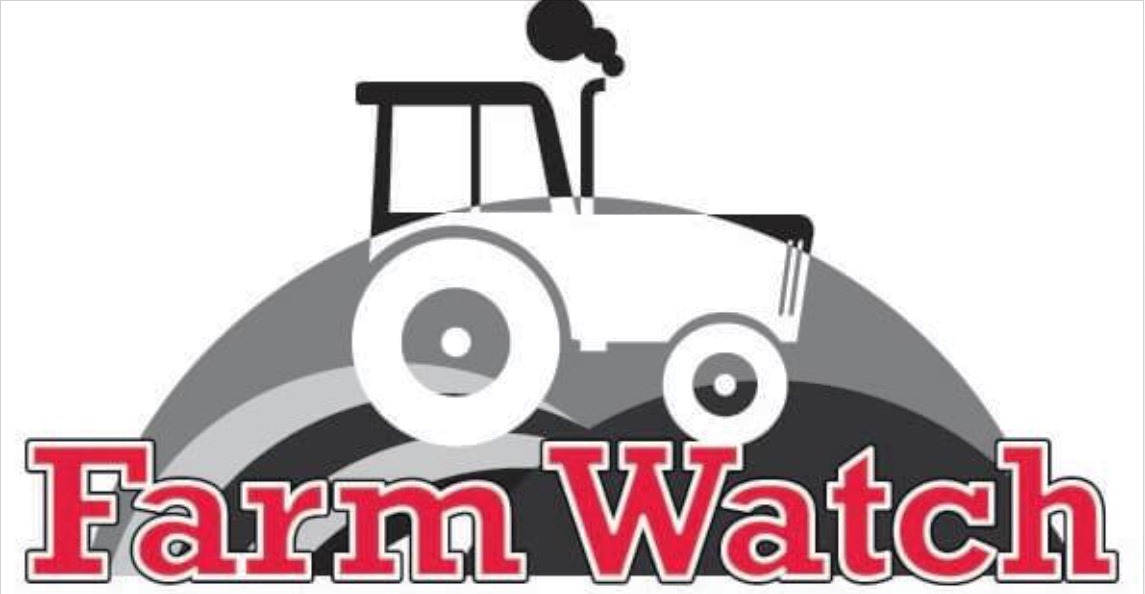 STOLEN HORSE TRAILER....STOLEN HORSE TRAILER
Please note the theft of a horse trailer stolen from Billinghurst West Sussex.
A clay coloured Ifor Williams 506 horse trailer, VRM 5073276, chassis number SCK400000A5073276, serial numbers DC004134C3 and DC004123BC, has been stolen from premises Kirdford, Billingshurst.
This crime is not that far from Beech, near Alton where two weeks ago an Ifor Williams horse trailer was stolen. (14/15 March) There was a report that a green Forester (or similar) vehicle was seen towing at speed similar trailer about 0500 15th March 2018 through Passfield on Hampshire/Surrey/Sussex border. Hampshire Crime number is 44180101004
In the absence of anything to the contrary (as far as is known) it is reasonable to suspect that the two crimes are connected. Two similar crimes within two weeks (regardless of Force Area) is of interest and concern. Horse Trailer theft is not that common.
THE NEXT THEFT OF A HORSE TRAILER COULD BE YOURS.....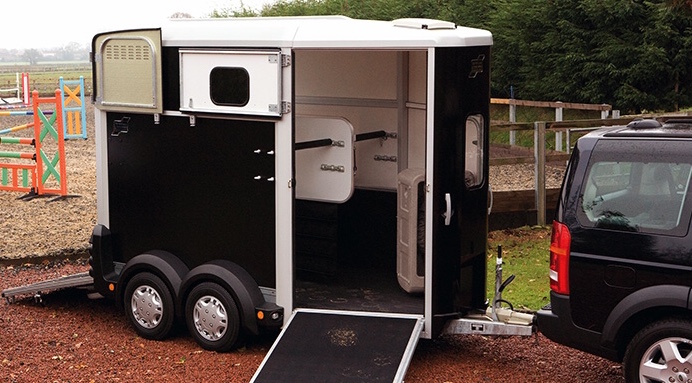 REVIEW YOUR SECURITY.
WATCH OUT FOR STRANGERS IN YOUR AREA, LOOKING AT YOUR YARD, PROPERTY. RECORD DETAILS OF PEOPLE AND VEHICLES SEEN.
THIEVES TEND TO RECONNOITRE THE PLACES THEY WILL STEAL FROM.
INFORM THE POLICE OF ANYTHING SUSPICIOUS.
Image of model Ifor Williams HB 506 Trailer stolen. Stolen trailer is Clay coloured
Appeal from Kent Police

We're hoping to reunite two trailers and a flat pack stable with their rightful owners.
The trailers and stable were among items recovered when officers searched a premises in #GreatChart on Thursday.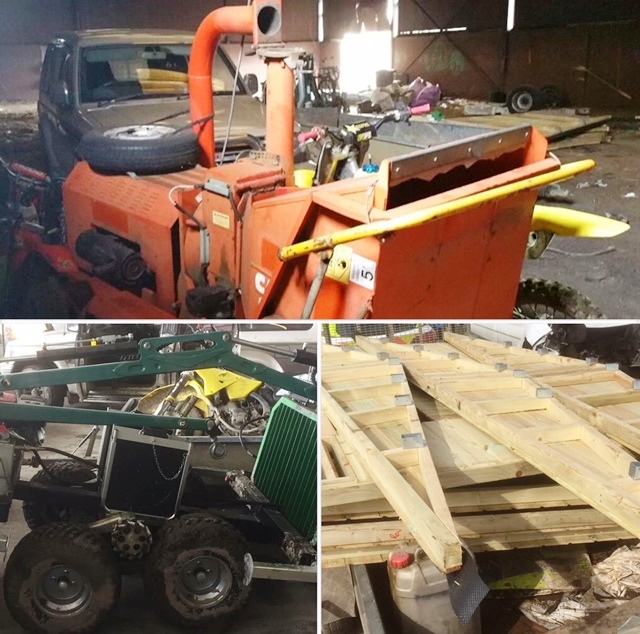 We've been able to identify a Mitsubishi Shogun, three motorbikes and two trailers at the site and enquiries into how they came to be there are ongoing. But we're still trying to identify the owners of two trailers and a stable and are appealing for the public's help.
PC James Murrell said: 'The trailers are both specialist #forestry trailers that would probably be used by professional #treesurgeons or #landscapers or in the forestry industry. 'One is a green #Kellfri forestry #trailer with a crane. The other is an orange #Camon chipper trailer.
'They are both expensive pieces of equipment and we are keen to reunite them with their rightful owners.
'The wooden flat pack stable had yet to be built and was being stored in a pile,' he added.
If you think the trailers or the stable could be yours, or you know who they might belong to, please call PC James Murrell on 01843 222289 quoting reference number 15-0633.

xxxxxxxxxxxxxxxxxxxxxxxxxxxxxxxxxxxxxxxxxxxxxxxxxxxxxxxxxxxxxxxxxxxxxxxxxxxxxxxxxxxxxxxxxxxxxxxxxxxxxxxxxxxxxxxxxxxxxxxxxxxxxxxxxx
Appeal after thefts from vehicles in Bishop's Waltham
We are appealing for information after vehicles were broken into in Bishop's Waltham on Wednesday 21 March. There were four thefts and five attempted thefts at Chase Mill on Winchester Road between 3.20pm and 3.45pm. Vehicle windows were smashed and bags, clothing and a toolbox were among the items taken.
We are particularly keen to trace a blue BMW with 53 plates that was seen in the Winchester Road area of Waltham Chase at the time.
If you have any information relating to this case, please call 101 quoting reference '44180106230', or contact Crimestoppers
xxxxxxxxxxxxxxxxxxxxxxxxxxxxxxxxxxxxxxxxxxxxxxxxxxxxxxxxxxxxxxxxxxxxxxxxxxxxxxxxxxxxxxxxxxxxxxxxxxxxxxxxxxxxxxxxxxxxxxxxxxxxxxxxxxxxxxxx
Back to Home