CRIME CRIME CRIME
Bbetween 2100 and 2330 21st November 2017,: Hambledon/ Denmead
Crime Reference 44170454369
a brand new Kubota b2650 tractor was stolen from the above location/area,ID serial number of the tractor B2650030053
The thieves must have towed or pushed the tractor up the dirt track close by as they dumped the bucket/tipping box attachment halfway up the lane so it was maybe too heavy? 
Posting this message is to highlight the fact that Rural Crime is being committed 24/7.
The victim of this crime is a horse owner!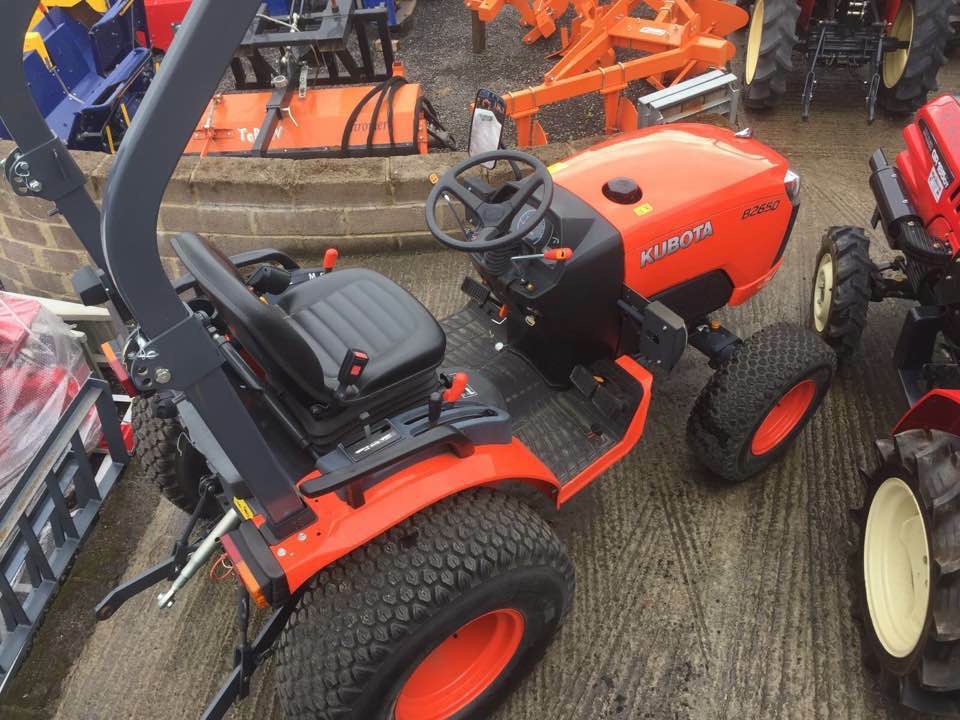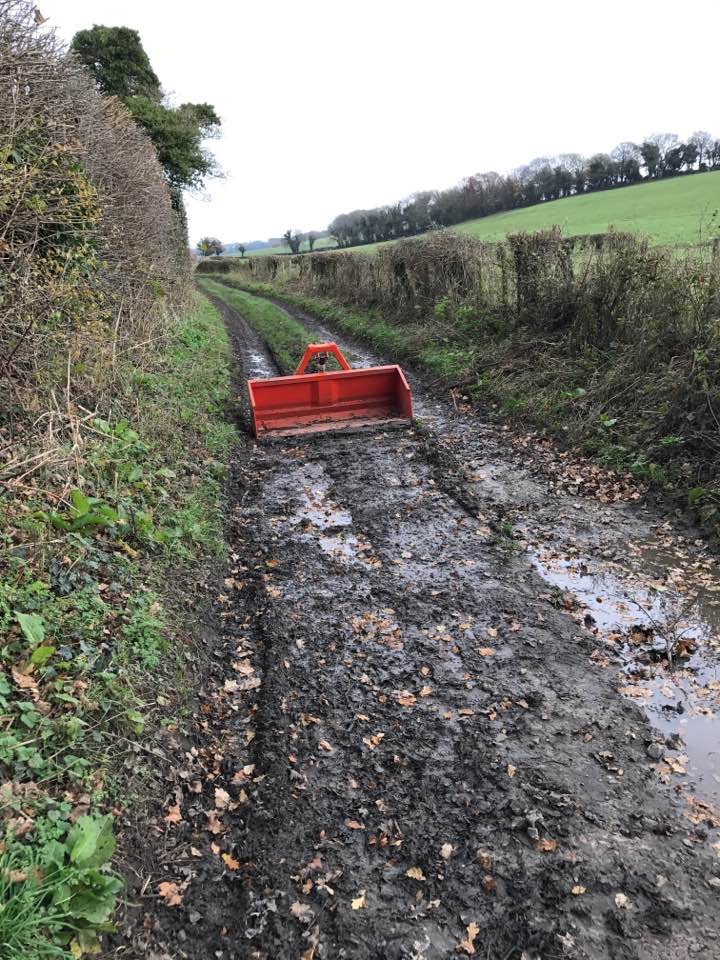 xxxxxxxxxxxxxxxxxxxxxxxxxxxxxxxxxxxxxxxxxxxxxxxxxxxxxxxxxxxxxxxxxxxxxxxxxxxxxxxxxxxxxxxxxxxxxxxxxxxxxxxxxxxxxxxxxxxxxxxxxxxxxxxxxxxxxxxxxxxxxx
STOLEN VINTAGE TOM PARKER MILK FLOAT

Date, time of theft and police crime reference number not known.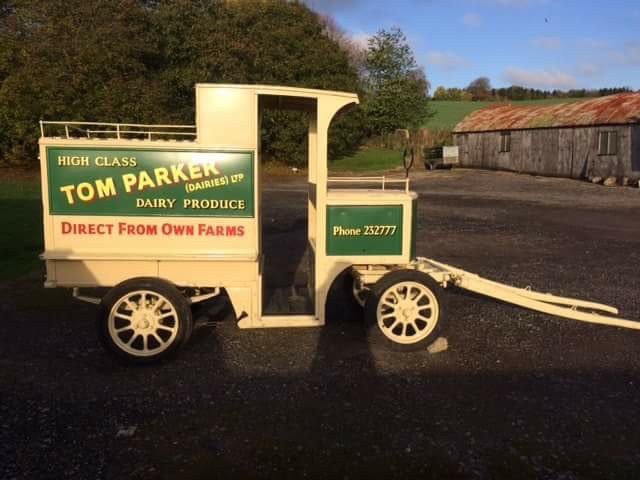 A vintage horse drawn milk float once used by legendary Hampshire farmer Tom Parker was stolen last night from a farm in the Meon Valley.

A member or the family said: "It has incalculable sentimental value to our family, because as far as we know it is completely unique. Please can you share this message so that hopefully we can get it back. Thank you."

Please contact Hampshire Constabulary on 101 if you see it.


ATTENTION ATTENTION ATTENTION

Report of a stolen Carriage from Yeovil area, Somerset. Sunday 5th November 2017

Please read the message below. The information was picked up from Face Book. No crime Number was provided but one has been asked f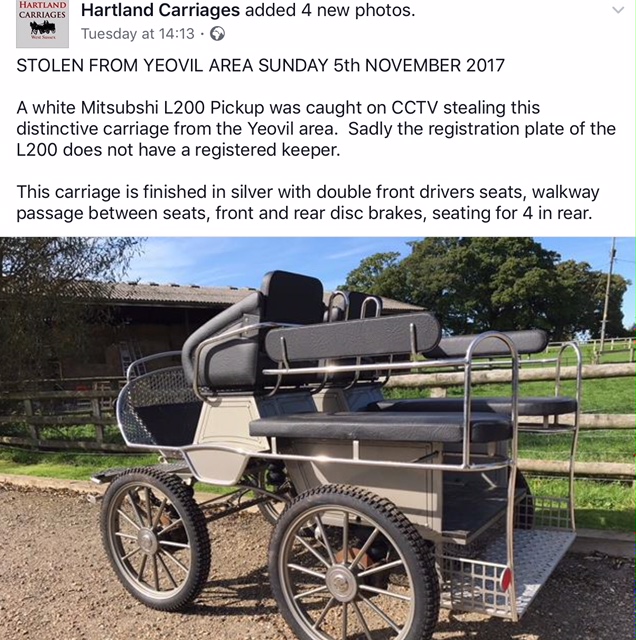 or. There is mention of a vehicle seen that was involved in the theft of the Carriage. Something to bear in mind and look out for. Remember thieves travel. Do not think that the thieves were local to Yeovil. Those responsible for the theft are in all probability organised criminals who travel distances to commit crime. This theft is obviously a "specialist" crime as disposal is limited. Only those involved in Carriage driving are going to be interested in buying one!

Please share this information to promote a wider circulation. To all those involved in Carriage driving please review your own vehicle's security. I don't know the circumstances of this theft but the thieves were obviously informed and prepared.

ATTENTION ATTENTION ATTENTION
Suspicious Activity

Date Sunday 12th November 2017, about  1720, Portsdown Hill Area.

A report has been received of suspicious activity and theft of tack and other equine related property in field around the Fort Widley area of Portsdown Hill. A group of men were seen in the dark moving about the fields. about the same time as the property was discovered missing.

If you live and keep horses in this area be vigilant of who is about.

The same message applies to anywhere!

Crime Prevention advice can be found on Hampshire Horsewatch's web site www.hampshirehorsewatch.co.uk

If you see something unusual and what you deem suspicious report it to the police and inform Hampshire Horsewatch at enquiries@ hampshirehorsewatch.co.uk

All crime however small must be reported to the Police. Dial 101 to make the report. If it is a crime in action then dial 999.

ATTENTION DRAWN TO A VEHICLE.
Please read and circulate the information below. Any sightings of the vehicle mentioned below or any other vehicle and occupants in suspicious circumstances must be reported to the police. Once done inform Hampshire Horsewatch so we can assist with circulation.
Hampshire Horsewatch can be contacted via e mail on: enquiries@hampshirehorsewatch.co.uk

SUSPICIOUS ACTIVITY

Date: Tuesday 7th November 2017, about 1340 (1.40 pm), Hambledon

Circumstances: A bright yellow Ford Transit van stopped outside a livery yard gate. Occupant(s) of the van was looking at the land and across the road at the horses kept there. The van remained a few minutes but then drove off slowly, stopping in the entrance to some private woods. The van then drove on a bit further and stopped at the entrance to a footpath opposite the yard. The van stayed there for a good few minutes before turning and speeding off. The first part of the registration number was taken, which is KM54.
Description of the driver. He looked of an Eastern European or possibly Turkish origin and was aged under 30 years. No other occupants were seen but that does not mean there were not others inside.
Police have been informed but no reference number given.
REMEMBER TO ASK FOR AND GET A REFERENCE NUMBER. Police operators do not always provide a reference number unless asked.
Don't be complacent. Remember thieves are about all the time.
Remember there was a horse trailer stolen only last week. Location Kings Worthy
Remember to report all crime incidents to the police. Tel 101
Remember to inform Hampshire Horsewatch of all equine crime (and non crime) related incidents - enquiries@hampshirehorsewatch.co.uk
xxxxxxxxxxxxxxxxxxxxxxxxxxxxxxxxxxxxxxxxxxxxxxxxxxxxxxxxxxxxxxxxxxxxxxxxxxxxxxxxxxxxxxxxxxxxxxxxxxxxxxxxxxxxxxxxxxxxxxxxxxxxxxxxxxxxxxxxxxxxxx
THEFT OF AN IFOR WILLIAMS HORSE TRAILER
HB505 silver, classic model, 2006.
 Stolen during the daytime on either Thursday 2nd or Friday 3rd November 2017 from Kings Worthy near Winchester.
The crime reference number is 4417 0428 672.
The trailer was locked and Bulldog wheel clamped, the latter was levered off as a complete unit and discarded.
The description of the trailer is as follows:-
Distributed by Premier Trailers, Stoke Row, Henley on Thames, Trailertek sticker in the centre front window, a hitching assistance mirror below that window.
There is a scrape of 4" to 5" on the bottom of the grooms door which I believe was caused by another trailer hitting mine when being reversed and parked. This incident occurred 6-7 years ago.
Inside the trailer: there is a black but rusting, bespoke 2 pole saddle rack. This folds into the nose area. When the right hand front ramp is open and lowered, the saddle rack swings out as far as the jockey wheel. With regard to the interior, standing behind the trailer with the ramp down, the blue grey lining stripe pops out of the upper silver coloured housing.
At the time of theft, there was trim on 3 wheels, but not the rear left wheel as the shaped bumper of the classic model trailer doesn't allow for a wheel clamp to be fitted with the wheel trim fitted.
This was a very clean trailer inside and out. There are side sliding windows on both sides, lockable jockey door, plastic mud guards, alloy floor, brakes lights etc. all in good working order.
The photo is not of the stolen trailer but provides a good match for the type and colour. Add a hitch mirror to the centre front under the window, and it's a good match.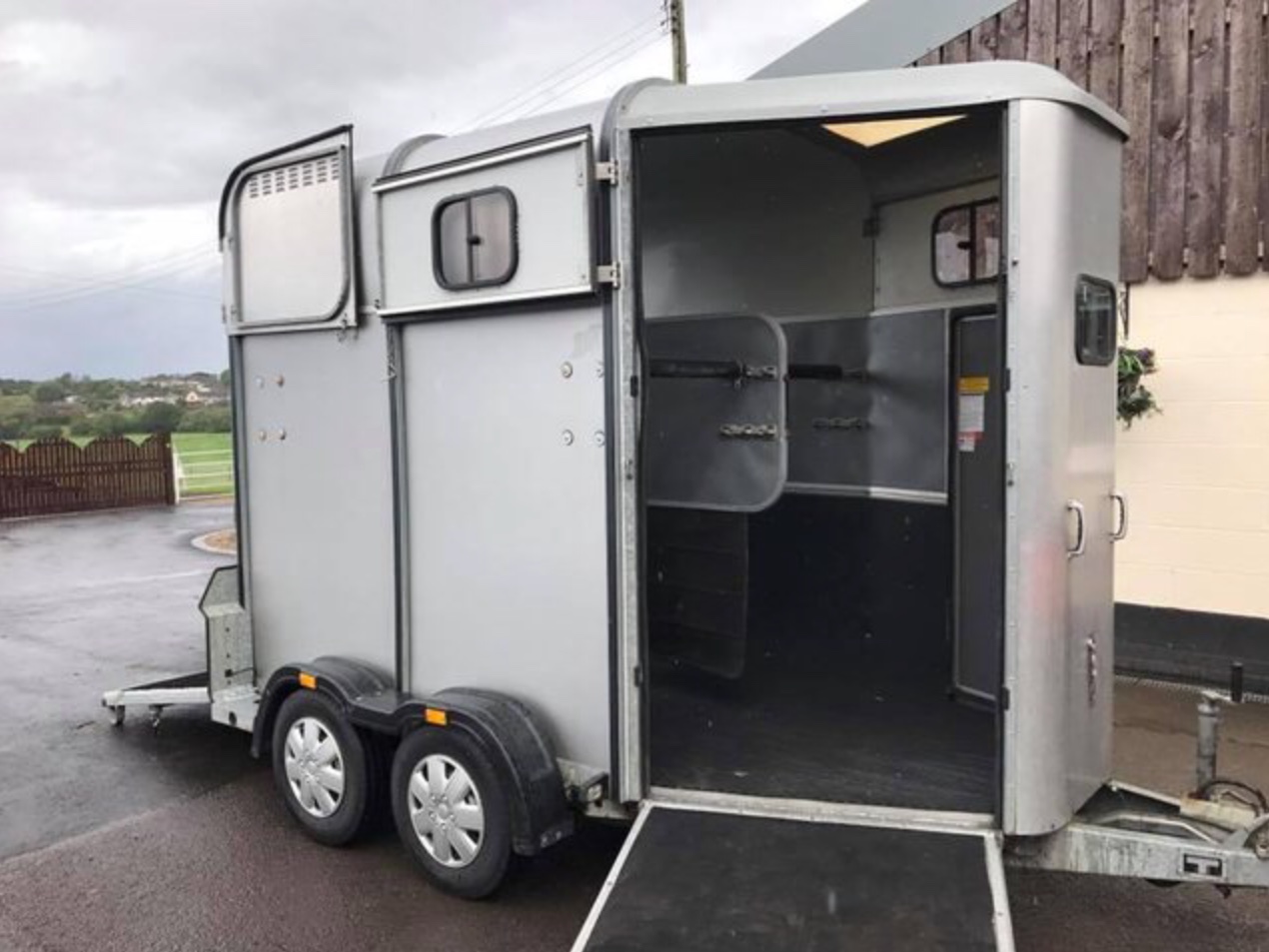 Ifor Williams have been notified and their records have been updated as a stolen item.
Even though this trailer had a security device attached it did not deter a determined and prepared thief. Therefore look at your trailer and review its security. Consider these ideas. Block in your trailer, fit a Tracker style device (look up what is available on line), review entrances and exits where the trailer is kept. Are they kept secure or are they vulnerable?
Do anything and everything to deter the thief. It may cost you several hundred pounds to protect your trailer but weigh that against the cost of replacing a stolen one!
xxxxxxxxxxxxxxxxxxxxxxxxxxxxxxxxxxxxxxxxxxxxxxxxxxxxxxxxxxxxxxxxxxxxxxxxxxxxxxxxxxxxxxxxxxxxxxxxxxxxxxxxxxxxxxxxxxxxxxxxxxxxxxxxxxxxxxxxxxxxxxx
SUSPICIOUS ACTIVITY
Sway area, New Forest Sunday 5th November 2017
The below was sent into Hampshire Horsewatch. The Information is vague. A request has been made to the informant for further information but to date nothing has been heard.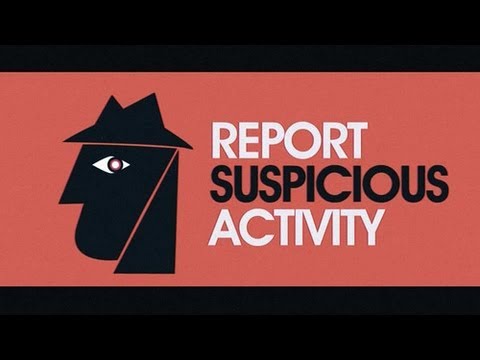 What was reported is as follows:-
"A very old G reg transit van with 2, men inside cruising up and down lanes in Sway today. Reg Number something like........ G 4 ..? 3569"
Not much to go on! At the very least readers should take interest in old Transit style vans and occupants that they see in their areas. Any suspicious activity or event must be reported to the police and then to Hampshire Horsewatch. There is no guarantee the police will circulate the information however it is important that they are informed. The police collate reports and can see if your information ties in with other incidents within the county or elsewhere. If Hampshire Horsewatch receives information it will, when and where relevant and appropriate, forward it.
What people must do when reporting anything is state WHEN, WHERE the incident happened. DATE AND TIME of the incident. Then relate a full account of what was seen. Provide FULL description of INDIVIDUALS and VEHICLES seen.
When reporting to the police anything ALWAYS get a reference number. Pass this onto Hampshire Horsewatch. A reference number provides validity to a report and assists if a person has further information about the reported incident.
xxxxxxxxxxxxxxxxxxxxxxxxxxxxxxxxxxxxxxxxxxxxxxxxxxxxxxxxxxxxxxxxxxxxxxxxxxxxxxxxxxxxxxxxxxxxxxxxxxxxxxxxxxxxxxxxxxxxxxxxxxxxxxxxxxxxxxx
SUSSEX FARMWATCH - Reports here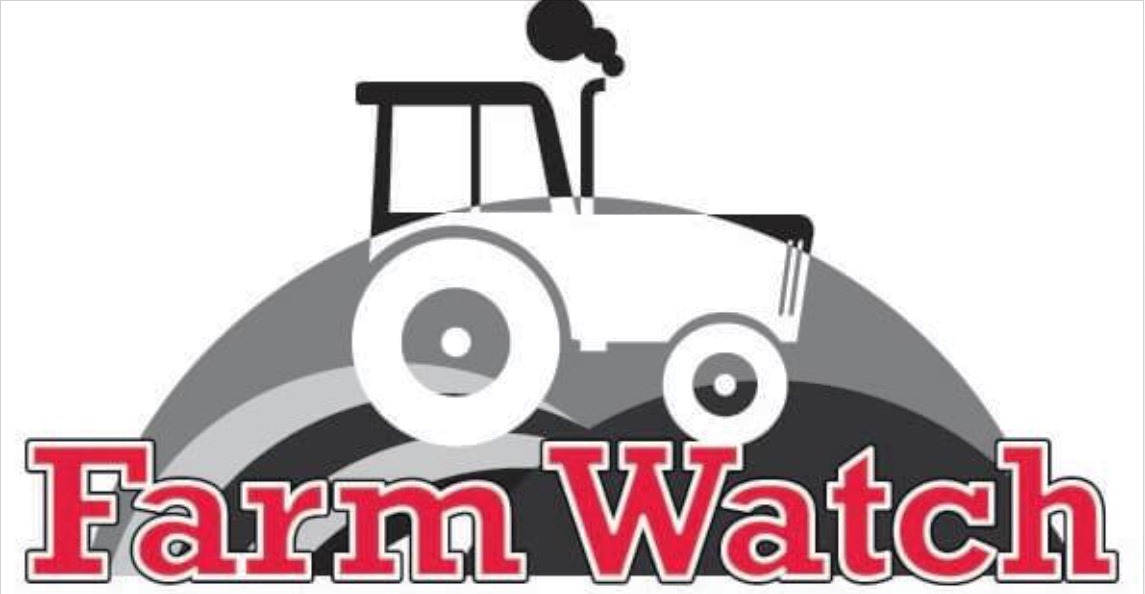 xxxxxxxxxxxxxxxxxxxxxxxxxxxxxxxxxxxxxxxxxxxxxxxxxxxxxxxxxxxxxxxxxxxxxxxxxxxxxxxxxxxxxxxxxxxxxxxxxxxxxxxxxxxxxxxxxxxxxxxxxxxxxxxxxxxxxxx
CRIME MESSAGE FROM GLOUCESTERSHIRE

Report as it appeared on Face Book
This is our tackroom. No, havn't had a spring clean, it has been emptied either last night 17th or this morning 18th. 16 saddles taken, 16 bridles, my riding boots, hats, clippers, girths. All quality tack, #Albion, #Fairfax, #SueCarson, #Celeris, #Casco, #UKScharf #devocoux #koning #petrie etc. It looks like a professional job. The heavy double locked door has been angle grinded off. This is totally devasting, for me and clients here. You work SO damn hard to pay for equipment and this happens. Please share like crazy. Guess it's a lunge day for the horses, oh no I can't as they have even stolen all of that 😐. I always look for a positive, they left the kettle and coffee! PLEASE SHARE - Gloucestershire

A crime reference number has been requested but as yet not received one. It is assumed that the crime occurred overnight 17th - 18th August 2017.

The crime does not have "the look" of opportunist local thieves. The indications are that the thieves are "professional" and came prepared. This suggests that the thieves are prepared to travel to commit crime. Therefore everyone should look at their stable/livery security and address any short comings. The next visit these thieves make could be to your premises.
Disposal of the stolen property could be just about anywhere so if you are in the market to buy second hand, on E bay, tack sales, from media outlets always question in your mind who is doing the selling. Always examine the items you are considering buying. Look for post codes, identifying marks. Ask the seller questions about the property. Always pay by cheque or credit card. Get a receipt. Thieves have to dispose of property to realise cash otherwise why steal! Therefore stolen property can be sold off anywhere. Don't think Gloucestershire stolen property is going to be sold in Gloucestershire. It could be but the chances are it will be sold further afield. "Good" thieves and handlers of stolen property will retain items for several weeks or months. Thieves work on the basis that people's memories are short and after a period of time they will have forgotten about the crime and what was stolen. Then the thieves/handlers will look to sell the stolen property.
As always, Buyer Beware!
Are your saddles and other items of tack post coded? If you live in Hampshire contact Hampshire Horsewatch for tack marking details at tackmarking@hampshirehorsewatch.co.uk. Post coding or other security measures such as micro chipping, Smart Water application makes your property identifiable.
Outside Hampshire contact your local Horsewatch scheme or Police for tack marking information.
Get your identifiable property registered on www.immobilse.com Go to the web site to learn more about this system which is free to join.
xxxxxxxxxxxxxxxxxxxxxxxxxxxxxxxxxxxxxxxxxxxxxxxxxxxxxxxxxxxxxxxxxxxxxxxxxxxxxxxxxxxxxxxxxxxxxxxxxxxxxxxxxxxxxxxxxxxxxxxxxxxxxxxxxxxxxxx
LANDROVER THEFT/ARSON
The police confirmed it was an attempted theft of the Landy, and deliberate arson.

What is incredibly sad about this crime is that the Land Rover Defender belonged to the victim's late husband. He passed away only a short while ago. The vehicle held great sentimental memories.

The theft of Land Rover Defenders and parts has dramatically increased nationally. All Land Rover owners especially Defenders are advised and encouraged to revise the security and crime prevention around their vehicles.

If anyone reading this e mail has information about the offenders or persons involved in the crime referred to above or any other Land Rover thefts, arson,  the handling of stolen Land Rover parts then they are encouraged to contact the police. As always the generic police contact telephone number for any police force in England, Wales, Scotland is 101.

If you wish to pass on information anonymously then call Crime Stoppers on 0800 555 111
For many all crime should be viewed as an act of terrorism!

Remember ......don't condone crime and those who commit it.......you could be the next victim of a crime!If you see anything suspicious, any person acting suspiciously report it to the police. Dial 101. In an emergency Dial 999 .....and repeating the above message if you want to pass information about a crime and or offenders anonymously then call Crime Stoppers on 0800 555 111
Back to Home