SUSSEX FARMWATCH - Reports here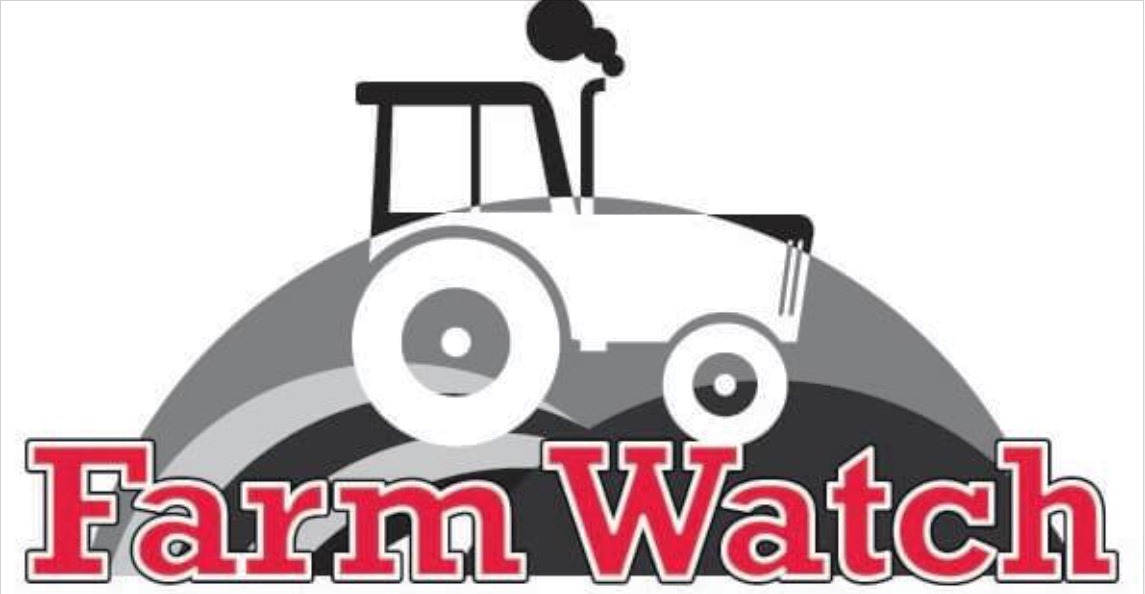 STOLEN HORSE TRAILER....STOLEN HORSE TRAILER
Please note the theft of a horse trailer stolen from Billinghurst West Sussex.
A clay coloured Ifor Williams 506 horse trailer, VRM 5073276, chassis number SCK400000A5073276, serial numbers DC004134C3 and DC004123BC, has been stolen from premises Kirdford, Billingshurst.
This crime is not that far from Beech, near Alton where two weeks ago an Ifor Williams horse trailer was stolen. (14/15 March) There was a report that a green Forester (or similar) vehicle was seen towing at speed similar trailer about 0500 15th March 2018 through Passfield on Hampshire/Surrey/Sussex border. Hampshire Crime number is 44180101004
In the absence of anything to the contrary (as far as is known) it is reasonable to suspect that the two crimes are connected. Two similar crimes within two weeks (regardless of Force Area) is of interest and concern. Horse Trailer theft is not that common.
THE NEXT THEFT OF A HORSE TRAILER COULD BE YOURS.....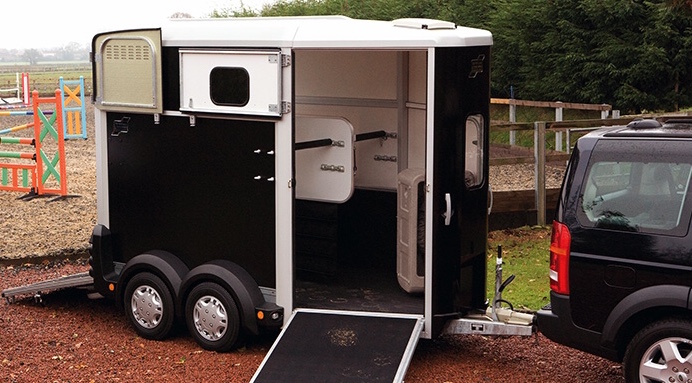 REVIEW YOUR SECURITY.
WATCH OUT FOR STRANGERS IN YOUR AREA, LOOKING AT YOUR YARD, PROPERTY. RECORD DETAILS OF PEOPLE AND VEHICLES SEEN.
THIEVES TEND TO RECONNOITRE THE PLACES THEY WILL STEAL FROM.
INFORM THE POLICE OF ANYTHING SUSPICIOUS.
Image of model Ifor Williams HB 506 Trailer stolen. Stolen trailer is Clay coloured
Appeal from Kent Police

We're hoping to reunite two trailers and a flat pack stable with their rightful owners.
The trailers and stable were among items recovered when officers searched a premises in #GreatChart on Thursday.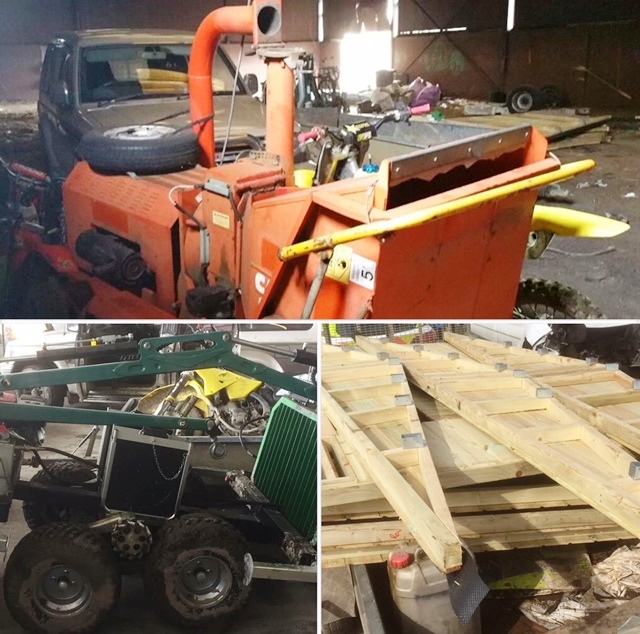 We've been able to identify a Mitsubishi Shogun, three motorbikes and two trailers at the site and enquiries into how they came to be there are ongoing. But we're still trying to identify the owners of two trailers and a stable and are appealing for the public's help.
PC James Murrell said: 'The trailers are both specialist #forestry trailers that would probably be used by professional #treesurgeons or #landscapers or in the forestry industry. 'One is a green #Kellfri forestry #trailer with a crane. The other is an orange #Camon chipper trailer.
'They are both expensive pieces of equipment and we are keen to reunite them with their rightful owners.
'The wooden flat pack stable had yet to be built and was being stored in a pile,' he added.
If you think the trailers or the stable could be yours, or you know who they might belong to, please call PC James Murrell on 01843 222289 quoting reference number 15-0633.

xxxxxxxxxxxxxxxxxxxxxxxxxxxxxxxxxxxxxxxxxxxxxxxxxxxxxxxxxxxxxxxxxxxxxxxxxxxxxxxxxxxxxxxxxxxxxxxxxxxxxxxxxxxxxxxxxxxxxxxxxxxxxxxxxx
Appeal after thefts from vehicles in Bishop's Waltham
We are appealing for information after vehicles were broken into in Bishop's Waltham on Wednesday 21 March. There were four thefts and five attempted thefts at Chase Mill on Winchester Road between 3.20pm and 3.45pm. Vehicle windows were smashed and bags, clothing and a toolbox were among the items taken.
We are particularly keen to trace a blue BMW with 53 plates that was seen in the Winchester Road area of Waltham Chase at the time.
If you have any information relating to this case, please call 101 quoting reference '44180106230', or contact Crimestoppers
xxxxxxxxxxxxxxxxxxxxxxxxxxxxxxxxxxxxxxxxxxxxxxxxxxxxxxxxxxxxxxxxxxxxxxxxxxxxxxxxxxxxxxxxxxxxxxxxxxxxxxxxxxxxxxxxxxxxxxxxxxxxxxxxxxxxxxxx
Back to Home